Rise of Legions is a new game in early access F2P that you can download in Steam, it is basically a 1vs1 MOBA but it takes different elements from other videogames genre such as RPG and deck games like Magic. 
Before each game you have to choose the cards you want to play with, creating your own strats and so on then you have 2 ways to spawn creatures: placing spawn points or spawn them directly in the battlefield using mana. 
You can use mana also to use magic cards that either can boost your units or destroy the enemy ones.
As said before the game is still in Early Access and the playerbase is quite small (100 online avg), but it has just been released so I guess is it just matter of time.
Link here: 
https://store.steampowered.com/app/74894...f_Legions/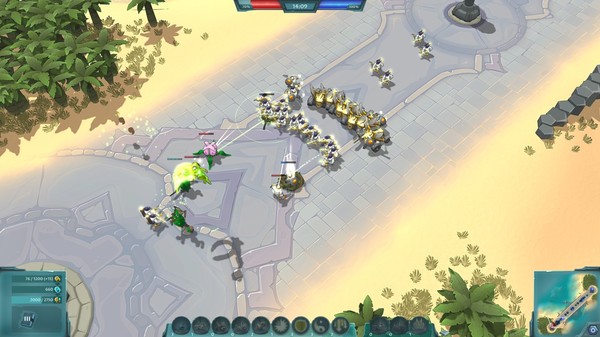 Code:
{
 "name" : "Federico",
 "version" : "2.0",
 "Age" : "23",
 "description" : "Ambitious and eclectic person"
}